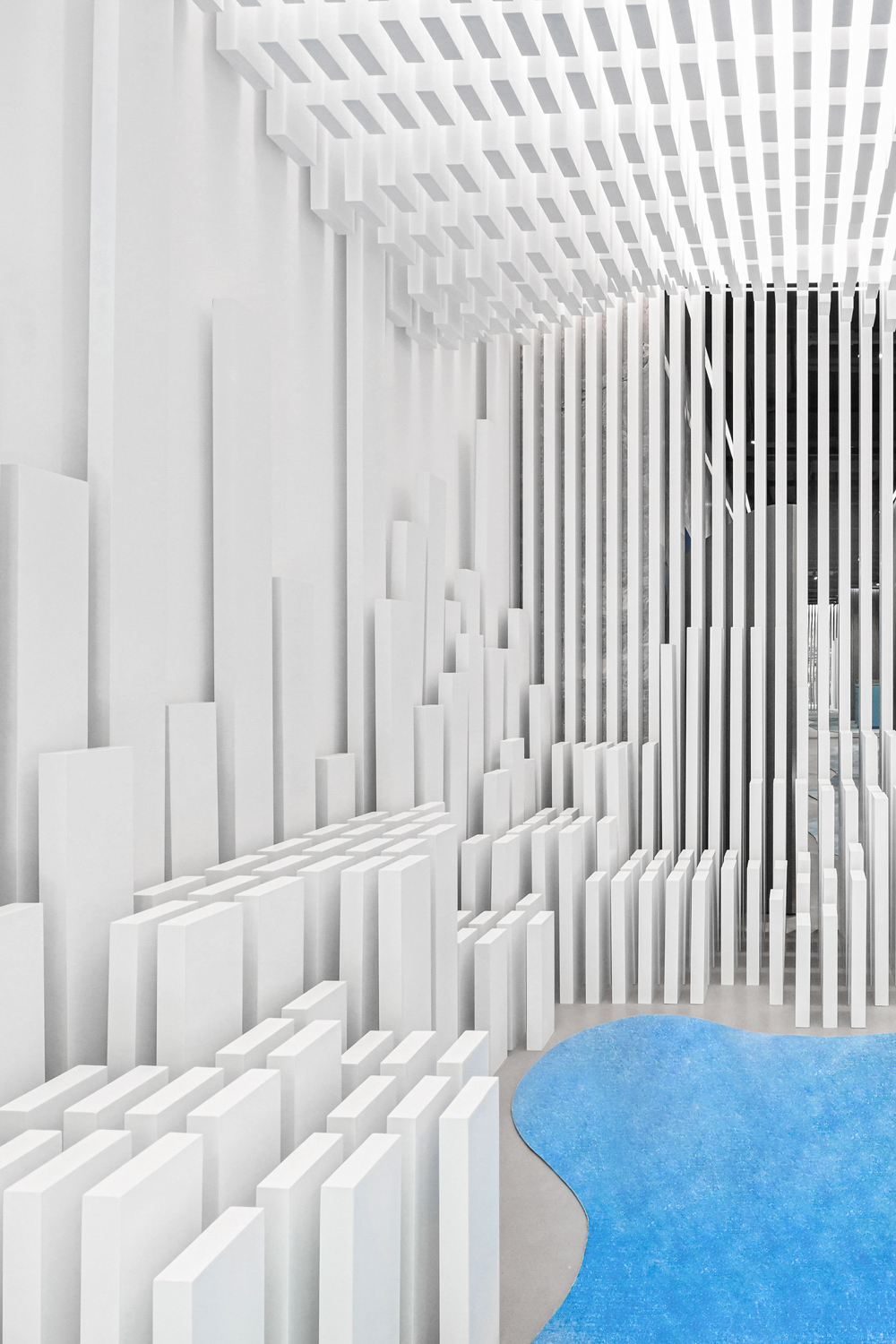 Snarkitecture was commissioned by Japanese fashion designer and curator Poggy to design a new retail destination in Shanghai. Our approach focused on creating a unique, flexible environment for Poggy's own apparel line, as well as visiting brands and artists. Given the need to accommodate a variety of retail programs, The Hall's layout prioritizes adaptability. The front portal functions as a window display, entry sequence and seating area. A white metal louver system creates a bright and immersive installation that is visible to passersby. Additionally, the louver system offers a transition into the primary retail space or the option to conceal it from outside the store.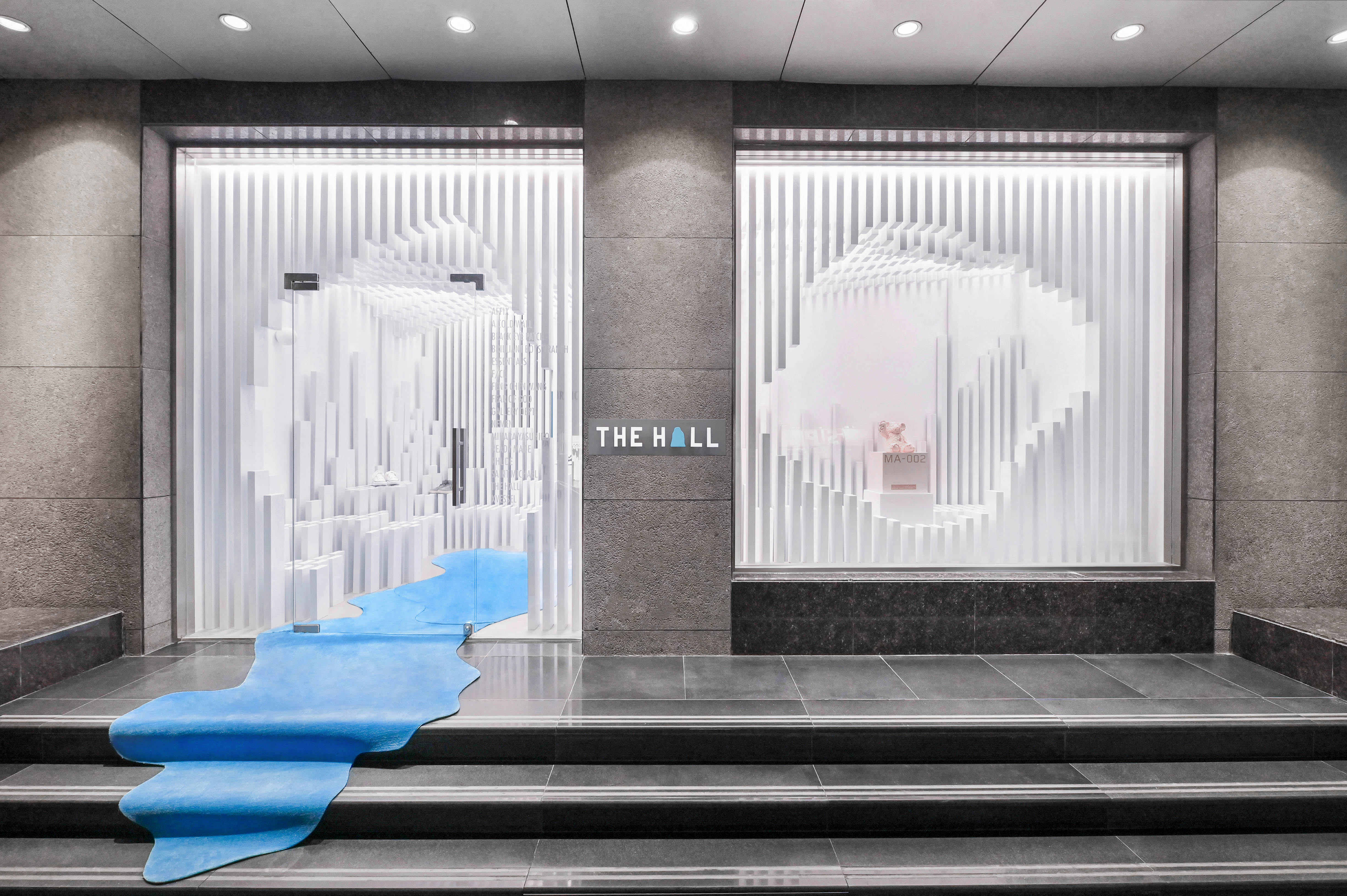 Taking inspiration from traditional Japanese market halls, the main retail area forms a central corridor with irregularly-shaped display niches along the perimeter. The niche doors can be opened or closed, depending on how the space is being used, and the display fixtures are able to extend into the center of the space, 
A neutral color palette is used throughout the space, so the environment can be easily transformed for exhibitions or visiting brands. Natural stone and fluted concrete provide richness within the monochromatic retail zone. Meanwhile, when the space showcases Poggy's own brand, a blue accent is woven throughout the store, creating a strong shift from one retail identity to another.