The 16,000 square-foot Paris flagship is the largest Kith project to date and the brand's first standalone store in Europe. In addition to the Kith Paris retail environments, Snarkitecture was tasked with designing a full-service bar and restaurant inside the glass-enclosed courtyard.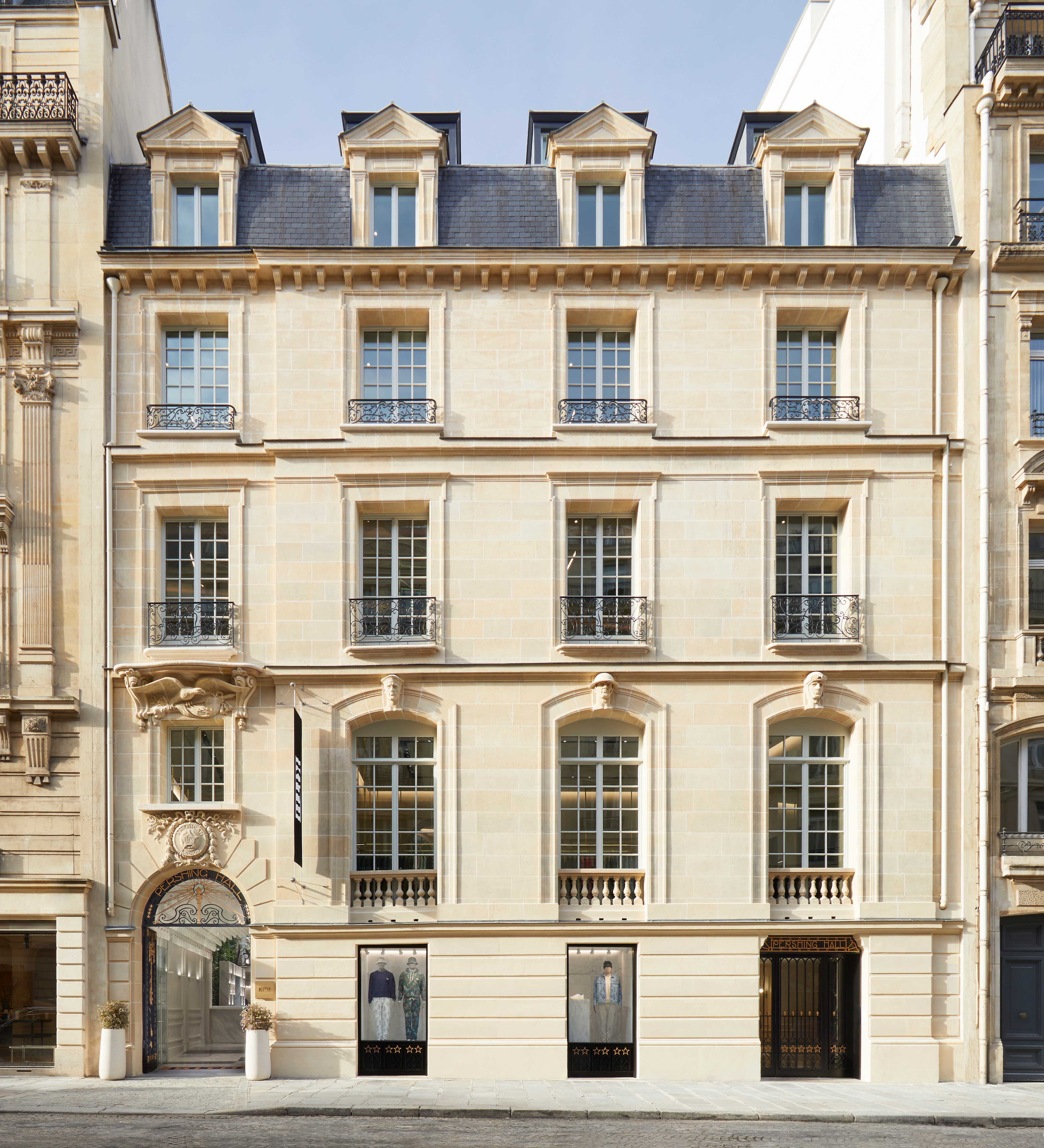 A custom Snarkitecture "sneaker chandelier" fabricated from 200 cast-resin Air Max 1s, glows above the monolithic central staircase. Snarkitecture worked closely with the Kith graphic team to integrate the brand's logo into the cast-iron balustrade, creating a unique touchpoint for shoppers.
On the second floor, the sneaker room, women's, kid's and men's apparel departments overlook the central courtyard. While Snarkitecture approached the different departments as distinct environments, our aim was to provide a holistic retail experience. So although each space has its own palette and visual cues, several key materials and details are employed throughout the store, including brass or wood accents and marble millwork.
Bespoke marble benches in the shoe-room are surrounded by plaster display niches for footwear. Perimeter niches can be found in other Kith locations; however, the use of Venetian plaster is a nod to the historic setting and European craftsmanship. Moveable shelving built into the historic windows offers additional display and allows the windows to remain fully operational.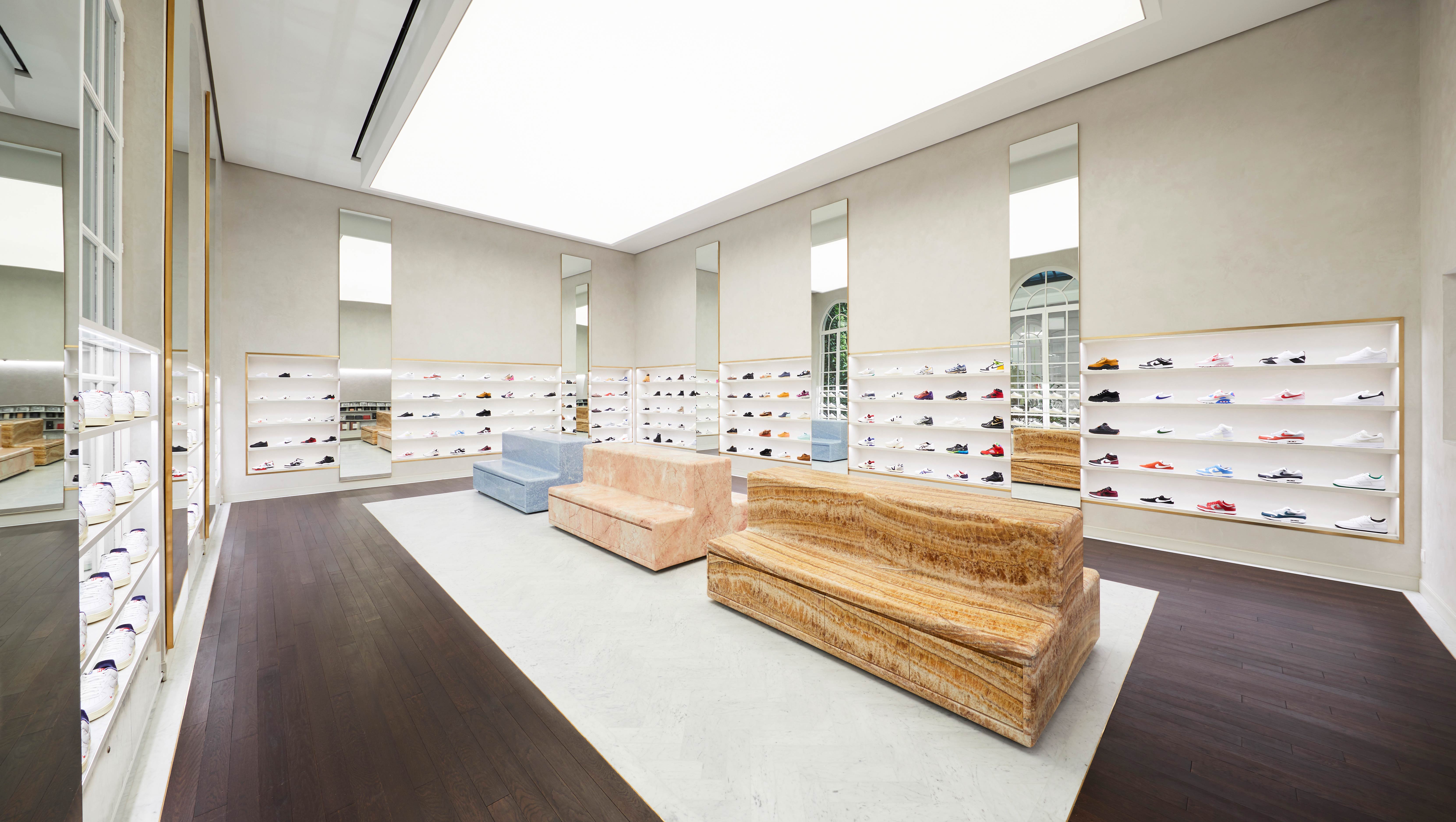 Walnut wainscotting and hanging brass fixtures in the men's apparel room surround a monumental, custom marble piece. Again, the use of colored marble offers a playful contrast to the elevated, neutral palette in the space.
In the women's department, a blue marble display piece, set against Kith's signature herringbone marble flooring, provides a focal point. The Illuminated plaster coves in the wall provide ambient lighting, while highlighting the footwear on display. The blue monochrome changing room references the flooring and millwork, creating a cohesive identity.